The 14th MONOPOLY World Championship took place September 2015 in Macau. Congratulations to Nicoló Falcone from Italy who was the Champion! Visit our Tournaments page for the complete listing of the competing players. Then watch the Under the Boardwalk Special Features for featurettes on the Math, Methods, & Myths of the game, as well as the complete final championship game from 2009!
Under the Boardwalk is now available to purchase or rent from anywhere in the world! Already seen the film but want to learn more strategy tips or see a blooper reel with our narrator, Zachary Levi? Check out the Bonus Features bundle. You can also order an autographed DVD of the film from our store, which includes a collectible MONOPOLY token!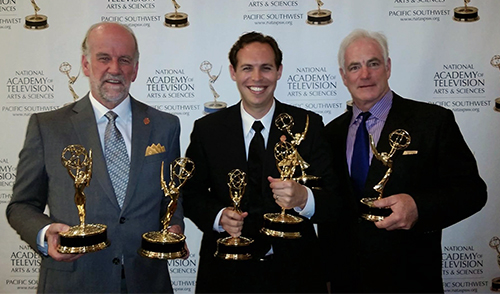 Under the Boardwalk was recently honored with four Emmy® awards from the Pacific Southwest Chapter of NATAS. The awards include Outstanding Achievement in Documentary, Directing, Editing, and Musical Arrangement/Composition.

"(A) perky, quirky documentary...the film bounces around enjoyably, giving a history of the game, talking to people who love it and chronicling the 2009 Monopoly World Championship." -- Neil Genzlinger, The New York Times
You can now host your own screening of Under the Boardwalk in a theater near you through our partnership with Tugg! Click here for more details on how to get started.