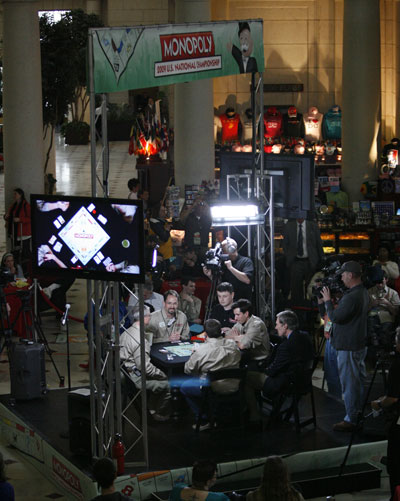 The 2009 US MONOPOLY Championship in DC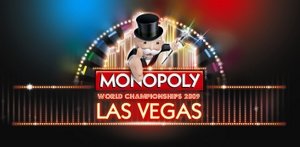 Under the Boardwalk is now available to order on Amazon & iTunes! Have you ordered your copy yet?
Make your own screening happen! Click here for more information on how to do a theatrical screening through Tugg!
Past Screenings
Anaheim International Film Festival - Anaheim, CA
Audience Award for Best Documentary!

Oct 15, 2010
Oct 17, 2010
Austin Film Festival - Austin, TX

Chicago Toy and Game Fair (CHITAG) - Chicago, IL

Sedona International Film Festival - Sedona, AZ

Feb 23, 2011 - SOLD OUT!
Feb 26, 2011
San Diego, CA
Mar 4-10, 2011
UltraStar Mission Valley at Hazard Center
#10 Per Screen Average in the Nation for Mar. 4-10!

Buffalo Niagara Film Festival - Buffalo, NY

RiverRun International Film Festival - Winston-Salem, NC

Apr 13, 2011, 2 Screenings for School Audiences
Apr 17, 2011 - SOLD OUT
New York, NY
May 6-12, 2011
Quad Cinemas, Greenwich Village
Santa Cruz Film Festival - Santa Cruz, CA

Apple Valley/Victorville, CA
May 16, 2011
UltraStar Apple Valley - #1 FILM of the DAY at the theater
Anaheim, CA
May 19, 2011
UltraLuxe Gardenwalk

Austin, TX
May 16 & 23, 2011
Alamo Drafthouse Cinemas

Tempe, AZ
June 3-9, 2011
Harkins Valley Art

Dallas, TX
August 13 & 17, 2011
Texas Theatre

Wilmington, DE
October 14-16 & 24, 2011
Theater N

West Newton, MA
February 7, 2012
West Newton Cinema

Fandana Music & Arts Festival - Huntington, IN

Grassroots Gaming Expo - Ottumwa, IA
October 13, 2012
Needham, MA
Olin College of Engineering

February 16, 2013
February 22, 2013
March 1, 2013
Television Premiere - KPBS, San Diego, CA
March 11, 2013

San Diego County Fair - San Diego, CA

June 14, 2013
June 21, 2013
June 28, 2013
Albuquerque, NM
July 10, 2013
KiMo Theater
San Diego, CA
Digital Gym

July 20, 2013
July 21, 2013
Santa Clara City Library - Santa Clara, CA
November 14, 2015
St. Louis, MO
January 19, 2017
Missouri History Museum